Sur Blacky's Sims 2 Zoo,
Plante verte par Thunderwitch.
Green plant by Thunderwitch.
Paillasson "Home" par Thunderwitch.
"Home" doormat by Thunderwitch.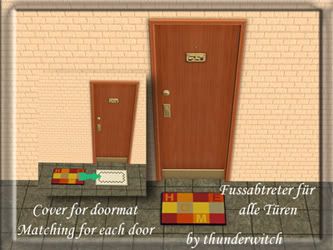 Sur Garden of Shadows,
Coiffeuse (miroir) (disponible en neuf versions différentes) par Daislia.
Vanity table (mirror) (available in nine different versions) by Daislia.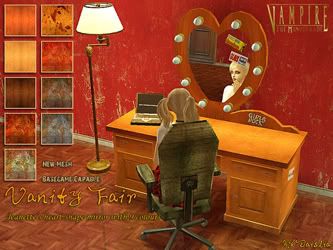 Sur Simcoast2,
Radiateur géant par Noeidog.
High radiator by Noeidog.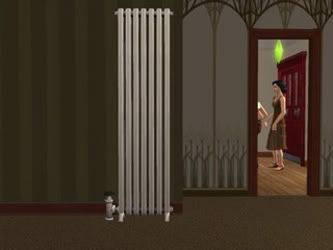 Petit radiateur par Noeidog.
Low radiator by Noeidog.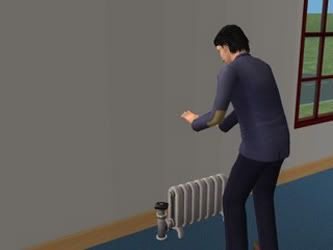 Grand et petit placards (assortis au range-bouteilles) par Noeidog.
Tall and small cabinets (matched with the wine rack) by Noeidog.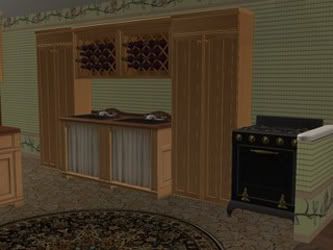 Sur SimsFashionBarn,
Arche et barrière (fenêtre) en rondins par Dgandy.
Log arch and fence (window) by Dgandy.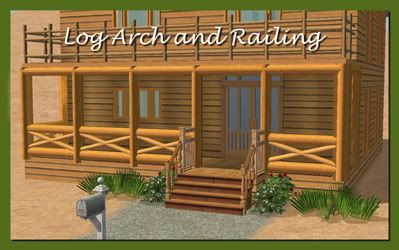 Sur Sims 2 Marktplatz,
Cheminée multimedia (disponible en deux versions différentes) par Schnuffi1982.
Avec cheminée et télévision.
Multimedia fireplace (available in two different versions) by Schnuffi1982.
With fireplace and television.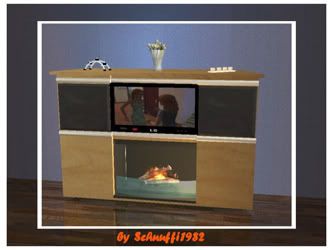 Cliquez ici pour découvrir la suite des nouveautés...

Click here to view the next page...