Sur All 4 Sims,
Set de construction "St Simwell" (disponible en quatre versions différentes)
par Olemantiker.
Avec portes, fenêtres, barrières, et demi-murs
.
"St Simwell" build set (available in four different versions)
by Olemantiker.
With doors, windows, fences, and half-walls
.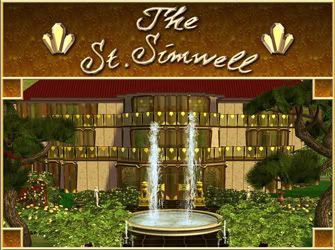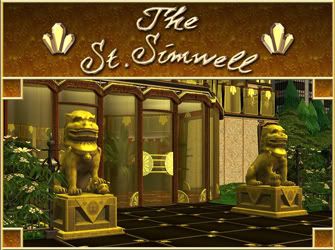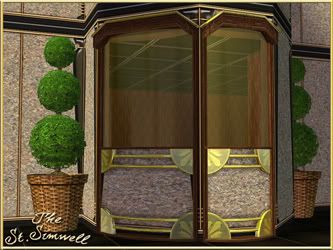 Sur Around The Sims,
Objets du calendrier de l'Avent par Sandy.
Objects from the Advent calendar.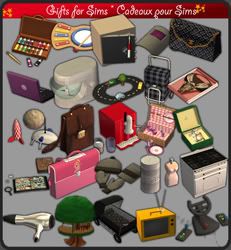 Salle à manger "Modern" (disponible en trois versions différentes) par LaLunaRossa.
Avec table et chaises, buffet, pouf, et rideaux.
"Modern" dining room (available in three different versions) by LaLunaRossa.
With table and chairs, sideboard, pouf and curtains.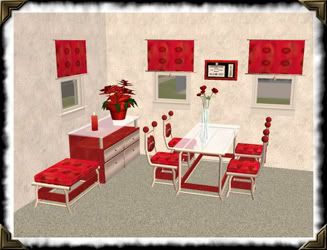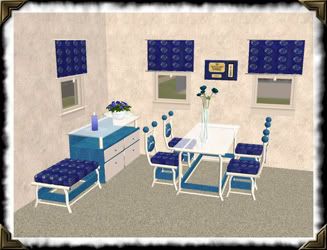 Sur Os Sims Tugas,
Salon "Preto & Branco".
Avec causeuse, fauteuil, table basse, télévision, vase, et deux tableaux.
"Preto & Branco" living room.
With loveseat, armchair, coffee table, television, vase, and two paintings.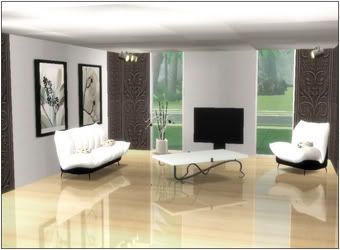 Sur Simply Styling,
Chambre moderne par Jope.
Avec lit double, table de chevet, buffet, miroir,
banc, lampe de table, et deux décorations.
Modern bedroom by Jope.
With double bed, end table, sideboard, mirror,
bench, table lamp, and two decorations.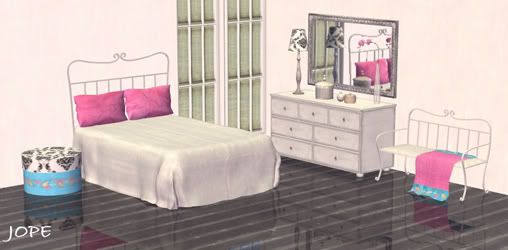 Sur Simcontrol,
Salon "Viajes" par Pilar.
Avec dix nouveaux meshes.
"Viajes" living room by Pilar.
With ten new meshes.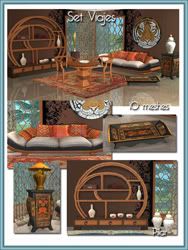 Sur SimsFashionBarn,
Buffets assortis aux tables de l'Add-on "Nuits de folie" par Dgandy.
Buffet tables matches with the "Nightlife" EP tables by Dgandy.
Causeuse "Charmed" (disponible en deux versions différentes) par Dgandy.
"Charmed" loveseat (available in two different versions) by Dgandy.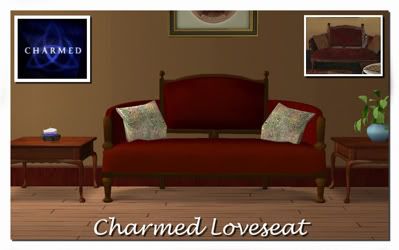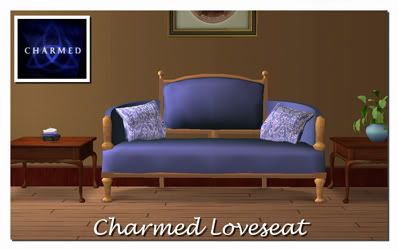 Cliquez ici pour découvrir la suite des nouveautés...

Click here to view the next page...