Sur Arte Della Vita,
Tables et bougies par Mabra.
Tables and candles by Mabra.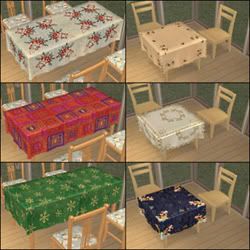 Sur Blacky's Sims 2 Zoo,
Lampes, bonhomme de neige, tableaux, et tapis.
Lamps, snowman, paintings, and rugs.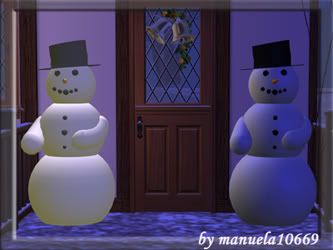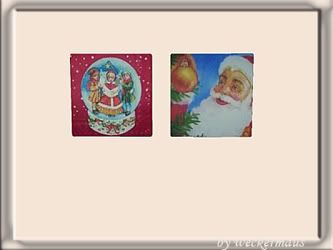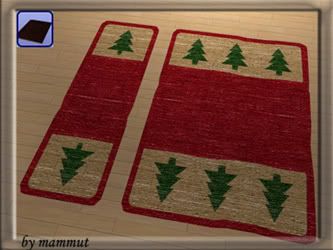 Sapin de Noël mural par MysticVelvet.
Wall Christmas tree by MysticVelvet.
Sur SimVention,
Cinq cadeaux ouvrables par DaniCast.
Five openable gifts by DaniCast.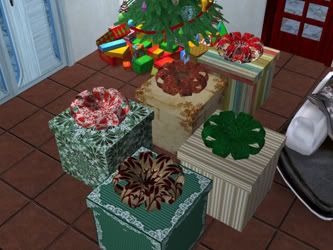 Set "Chip Paper" par Jasper.
"Chip Paper" set by Jasper.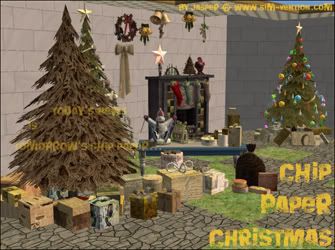 Rideaux par DaniCast.
Curtains by DaniCast.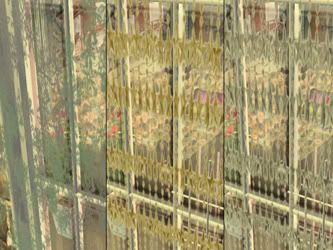 Sur ReflexSims Forum,
Stickers par Sesame.
Stickers by Sesame.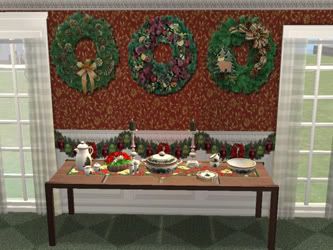 Sur Simply Styling,
Bougies par Suza.
Candles by Suza.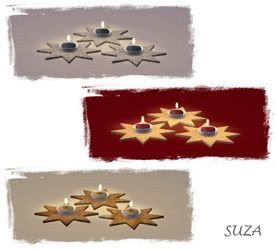 Cadeaux par Suza.
Gifts by Suza.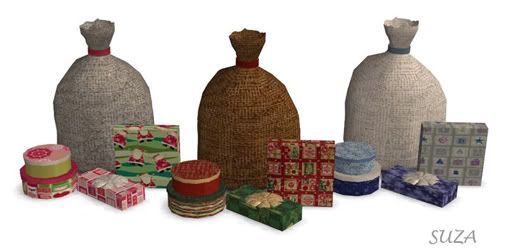 Salle à manger par Jope.
Dining room by Jope.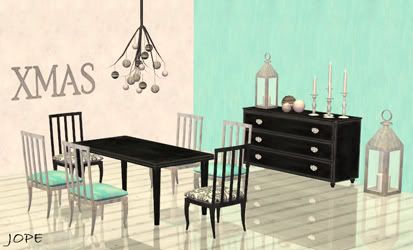 Sur EsseTiSims Royale,
Salon par Esse.
Living room by Esse.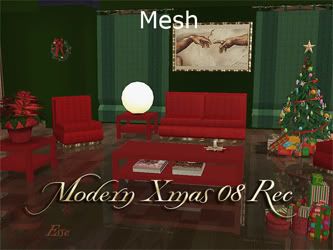 Traîneau par Esse.
Sled by Esse.
Sur SimEstate2,
Décorations par Cat3cm.
Decorations by Cat3cm.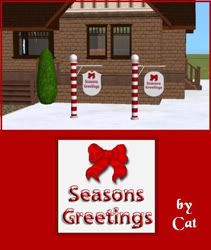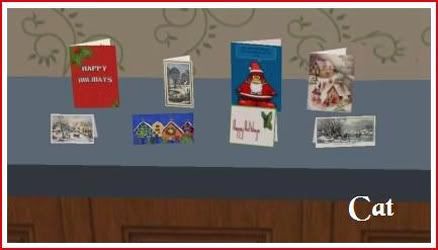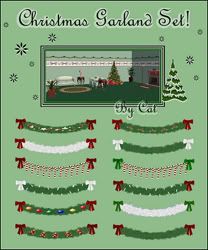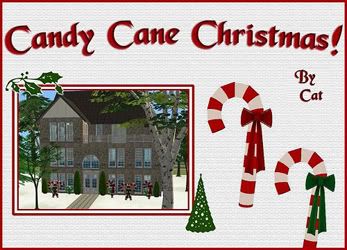 Sur Luina Sims,
Renne et banc par ShanOw.
Reindeer and bench by ShanOw.
Sur Sims Divine,
Décorations par Mummysim.
Decorations by Mummysim.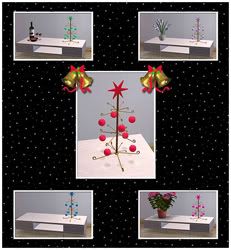 Bougie "Bonhomme de Neige" par Mummysim.
"Snowman" candle by mummysim.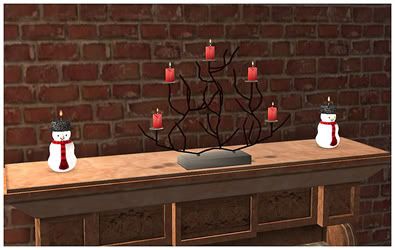 Sur Garden of Sahdows,
Trois sapins de Noël par CrabOfDoom.
Three Christmas trees by CrabOfDoom.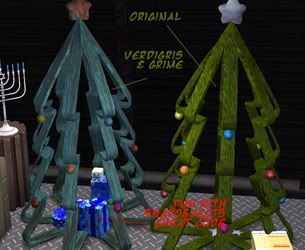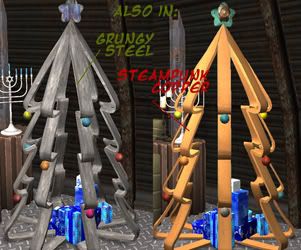 Sur Sims2-FeeEssen,
Bougies par FeeEssen.
Candles by FeeEssen.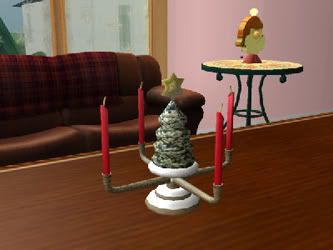 Statue d'ange par FeeEssen.
Angel's statue by FeeEssen.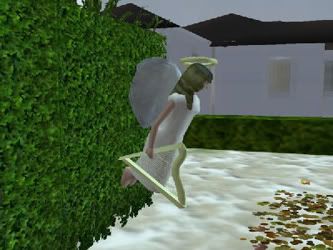 Sur Sims2Code,
Horloge, niche, et néons par NoFrills.
Clock, pet house, and neons by NoFrills.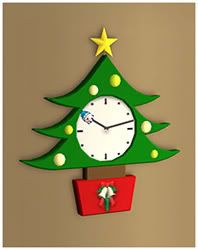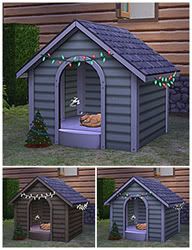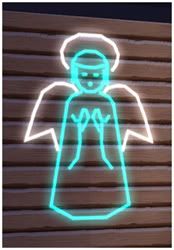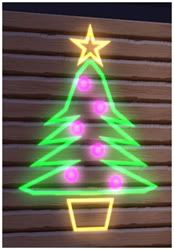 Sur SimsFashionBarn,
Deux cartes de vœux par Evi.
Two wishing cards by Evi.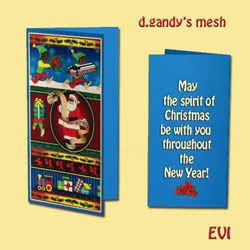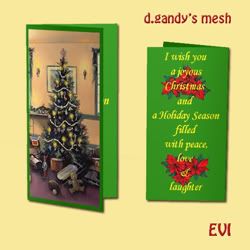 Sur Retail Sims,
Set "Winter Wonderland" par HChangeri.
"Winter Wonderland" set by HChangeri.