NOUVEAUTES / NEW MESHES :
Salon "Classic" (disponible en quatre versions différentes) par LaLunaRossa.
Avec causeuse, fauteuil, tables basse et de chevet, lampe de table, et miroir.
"Classic" living room (available in four different versions) by LaLunaRossa.
With loveseat, armchair, coffee and end tables, table lamp, and mirror.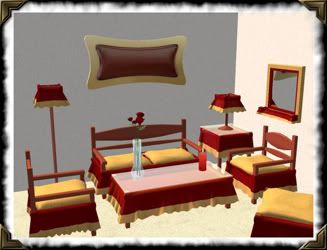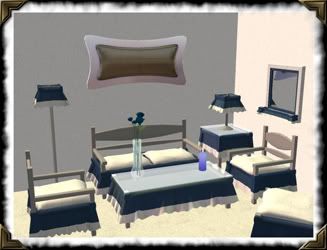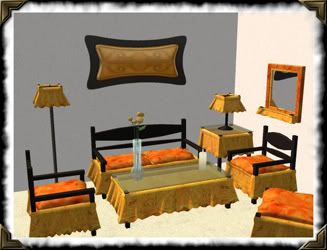 Sur Simcredible,
Set "Frolic Factory" par Lav et Whiteshark.
Avec pouf, télévision, coussins, chevalet et accessoires de peinture,
bibliothèque, meuble, jouet, et tapis.
"Frolic Factory" set by Lav and Whiteshark.
With pouf, television, cushions, easel and painting accessories,
bookcase, cabinet, toy, and rug.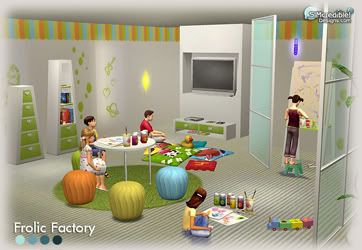 Sur Simply Styling,
Set de vêtements décoratifs pour bambins par Suza.
Avec treize nouveaux meshes.
Toddlers decorative clothes set by Suza.
With thirteen new meshes.
Sur Sims 2 Marktplatz,
Set de garage par Schnuffi1982.
Avec vingt-et-un nouveaux meshes.
Garage set by Schnuffi1982.
With twenty-one new meshes.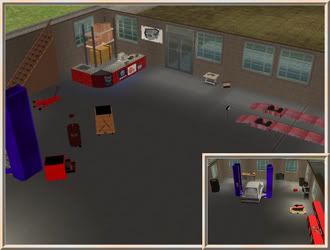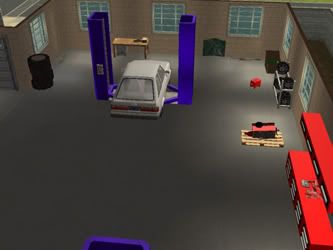 Sur Thyme 2 Sim,
Set d'hôpital (Parties 01 - 02 - 03) par Mummysim.

Avec charriot, lampes, et panneaux.
Hospital set (Parts 01 - 02 - 03) by Mumysim.

With trolley, lamps, and signs.