Sur AroundTheSims,
Set "Laundrette" par Sandy.
Avec lave-linge (comptoir), lave-linge (télévision), lave-linge décoratif,
distributeur de jetons, distributeur de lessive, deux paquets de lessive,
panier, paniers empilés, charriot, chaise, et plafonnier.
"Laundrette" set by Sandy.
With washing-machine (counter), washing-machine (television), decorative
washing-machine, tokens dispenser, detergents dispenser, two detergents,
basket, pile of baskets, cart, chair, and ceiling lamp.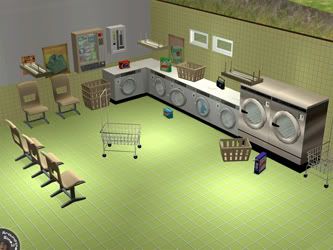 Sur Avalon,
Set d'extérieur "Wendy" par Steffor.
Avec causeuse, baldaquin, sac, plateau et verres, et coquillages.
"Wendy" outdoor set by Steffor.
With loveseat, canopy, bag, tray and glasses, and shells.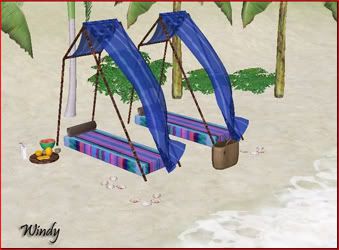 Sur Echosims2,
Set pour salle à manger par Echo.
Avec table et chaises, et plafonnier.
Dining room set by Echo.
With table and chairs, and ceiling lamp.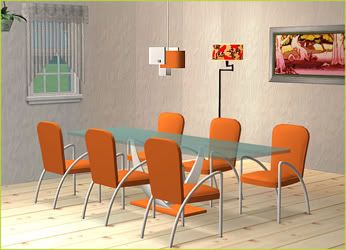 Sur ReflexSims Forum,
Chambre "Colonial" par AngelamvEliza.
Avec lit double et couvertures, tables basse et de chevet,
armoire, miroir, serviettes, applique, tableau, et tapis.
"Colonial" bedroom by AngelamvEliza.
With double bed and beddings, coffee and end tables,
armoire, mirror, towels, wall lamp, painting, and rug.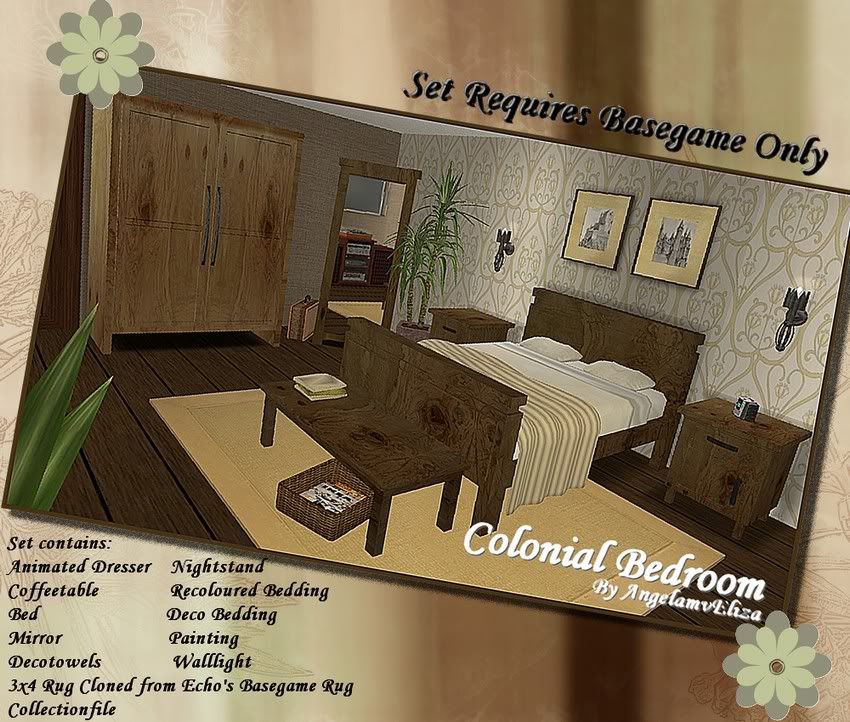 Sur Simcontrol,
Bureau "Newport" par Pillar.
Avec bureau, chaise, lampe, et paravent.
"Newport" study room by Pillar.
With desk, chair, lamp, and screen.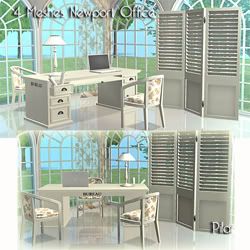 Sur Sims2-Studio,
Set "Maya l'abeille" ® par Marilu.
"Maya the bee" ® set by Marilu.
Sur Najimu2,
Salle à manger "Syokudou".

Avec table et chaises, et décoration de table.
"Syokudou" dining room.

With table and chairs, and table decoration.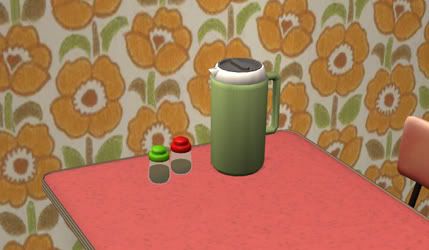 Sur Sim-Vention,
Salon "Barb and Bill" par Destin
Avec causeuse, fauteuil, deux poufs, table, et rideaux.
"Barb and Bill" living room by Destin.
With loveseat, armchair, two poufs, table, and curtains.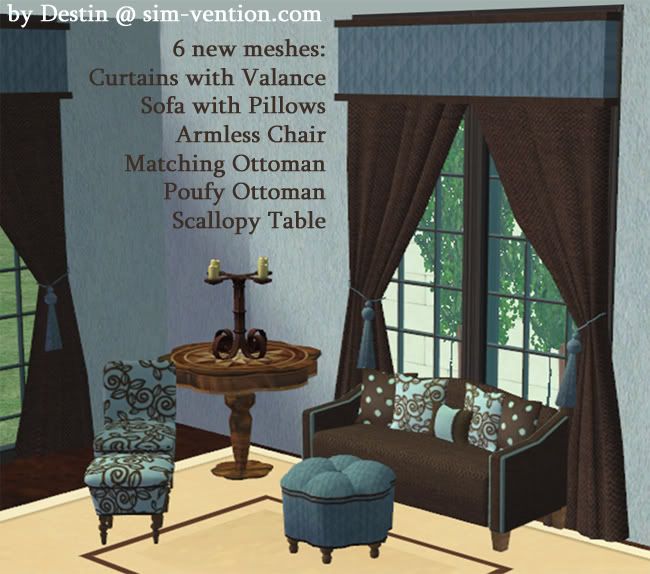 Sur Sims Fashion Barn,
Salle à manger "South Breeze" (disponible en six versions différentes) par Dgandy.
Avec table et chaises, et tabourets.
"South Breeze" dining room (available in six different versions) by Dgandy.
With table and chairs, and stools.