Sur Bajka Sims 2,
Chambre pour enfant "Color" (Partie 02) par Anna.
Avec lit simple, armoire, coffre à jouets, tirelire, siège, rideaux, et décoration murale.
"Color" child bedroom (Part 02) by Anna.
With single bed, armoire, toybox, moneybox, seat, curtains, and wall decoration.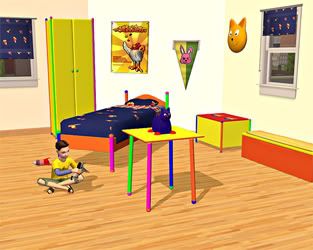 Sur Sims 2 Artists,
Salon "Antibes" par Issy.
Avec canapé, causeuse, fauteuil, tables basse et de chevet, et lampe de table.
"Antibes" living room by Issy.
With sofa, loveseat, armchair, coffee and end tables, and table lamp.
Sur Sims 2 Heaven,
Mobilier du Yang Xin Dian - Gùgōng
(Palais de la Nourriture de l'Esprit - Cité Interdite Pékin) par 扇坠.
Avec bureau, fauteuil, bibliothèque, paravent, éventail, et décoration murale.
Furniture of Yang Xin Dian - Gùgōng
(Hall of Mental Cultivation - Forbidden City Beijing) by 扇坠.
With desk, armchair, bookcase, screen, fan, and wall decoration.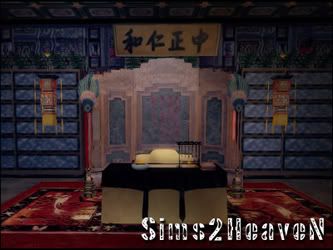 Sur Sims2-Studio,
Buanderie complète par Marilu.
Avec treize nouveaux meshes.
Complete landry by Marilu.
With thirteen new meshes.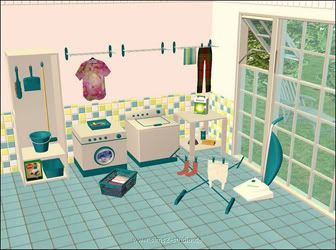 Sur Wood for Sims,
Salon "Zen" par Nofrena.

Partie en donation disponible gratuitement sur Paysites Must Be Destroyed.
"Zen" living room by Nofrena.

Donation part available for free on Paysites Must Be Destroyed.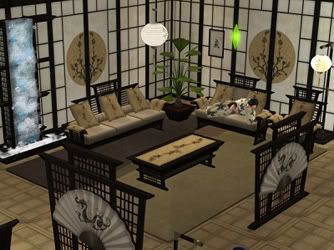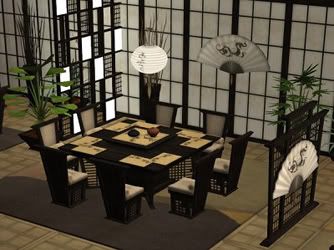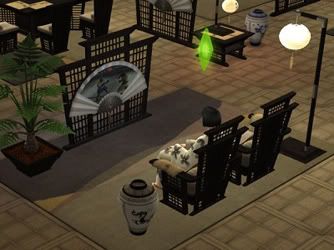 Sur ReflexSims Forum,
Salle de bains "Luxerious" par AngelamvEliza.
Avec baignoire, douche, lavabo, et toilettes.
"Luxerious" bathroom by AngelamvEliza.
With bathtub, shower, sink, and toilet.
Set de décorations par Steffor.
Avec table basse, coussins, plateau, vase, et trois rideaux.
Decoration set by Steffor.
With coffee table, cushions, tray, vase, and three curtains.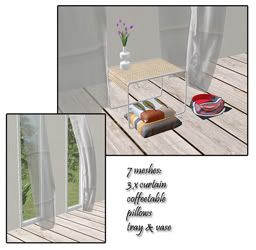 Sur Vera's Place,
Chambre "Windsor" (disponible en quatre versions différentes) par Vera.

Avec lit double, table et lampe de chevet, commode, et relax.
"Windsor" bedroom (available in four different versions) by Vera.

With double bed, end table and table lamp, dresser, and lounger.