Sur Akisima,
Coupe à fruits décorative par PG.
Decorative fruits bowl by PG.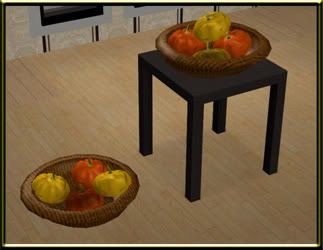 Sur Blacky's Sims 2 Zoo,
Portail blanc par Speedymaus22.
White gate by Speedymaus22.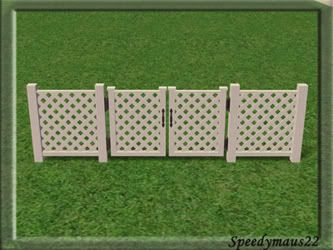 Barrière basse en pierres par Speedymaus22.
Stones low fence by Speedymaus22.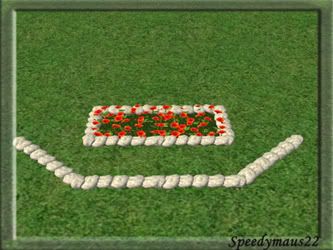 Sur Feenwald,
Trois tableaux.
Three paintings.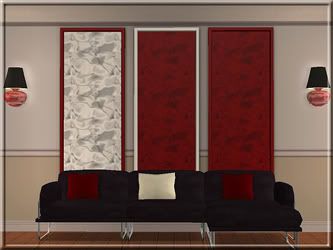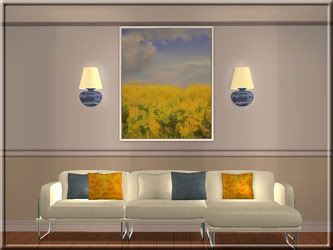 Applique murale (disponible en quatre versions différentes).
Wall lamp (available in four different versions).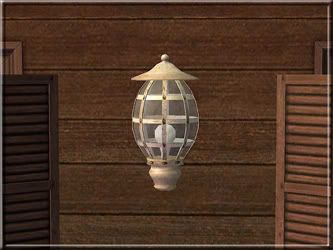 Télévision moderne (disponible en quatre tailles, en noir et en blanc).
Modern television (available in four sizes, in black and in white).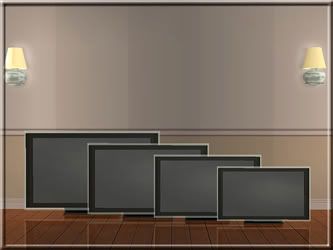 Longs rideaux (disponible en huit versions différentes).
Long curtains (available in eight different versions).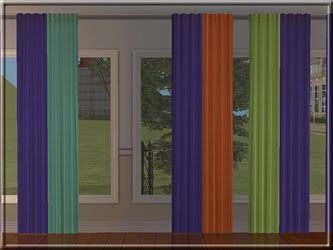 Décorations.
Avec cadres-photos, coupes à fruits, livres, magazines,
lecteur DVD, DVD, iPod, et coussins.
Decorations.
With photos-frames, fuits bowl, books, magazines,
DVD player, DVD, iPod, and cushions.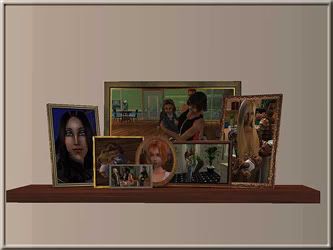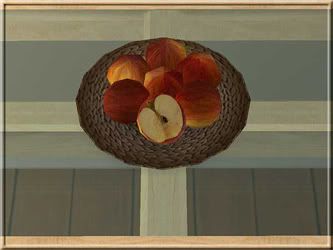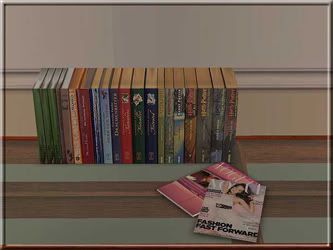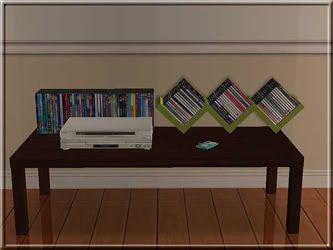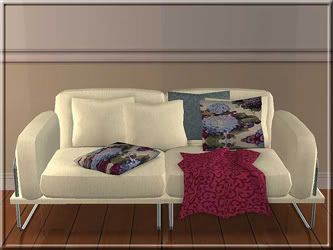 Trois boîtes décoratives.
Three decorative boxes.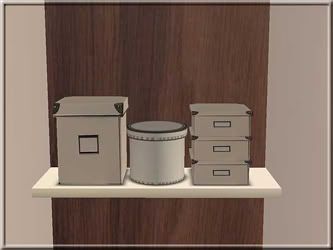 Quatre cactus nains.
Four dwarf cactus.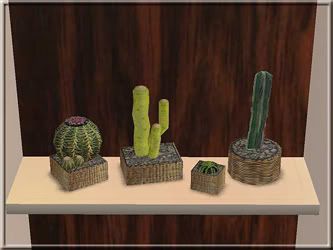 Deux barrières et portail assorti.
Two fences and matched gate.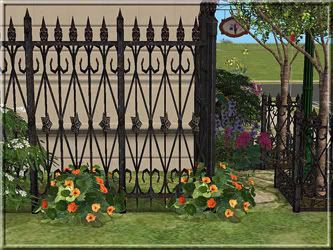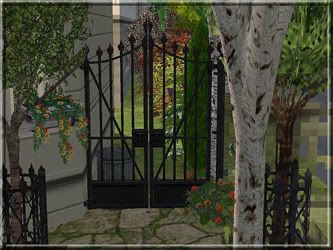 Sur Holy Simoly,
Lustre "Camelot" par Flem et Shtinky.
"Camelot" ceiling lamp by Flem and Shtinky.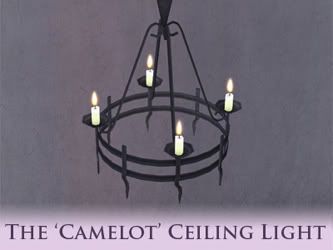 Sur Sapphire Sims 2,
Plante verte d'extérieur par Pam.
Outdoor green plant by Pam.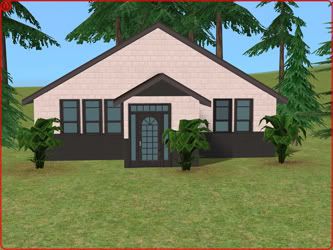 Sur Sims 2 Cri,
Set "SCaffe'" par Barbara et Cri.
Avec machine à café, mugs, plateau, et tableaux.
"SCaffe'" set by Barbara and Cri.
With coffee maker, mugs, tray, and paintings.
Sur Sims 2 Play,
Demi-mur pour véranda (disponible en cinq versions différentes) par Shoukeir.
Half wall for veranda (available in five different versions) by Shoukeir.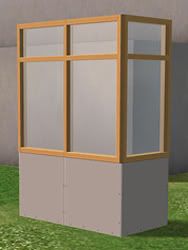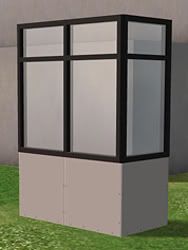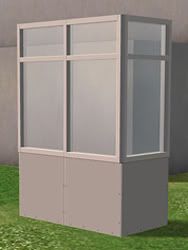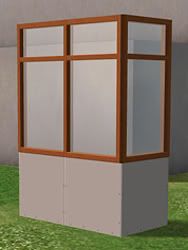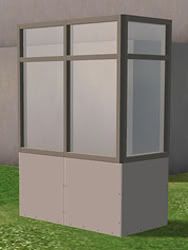 Sur Sims 2 Passion,
Télévision seventy par Loulou87.
Seventy television by Loulou87.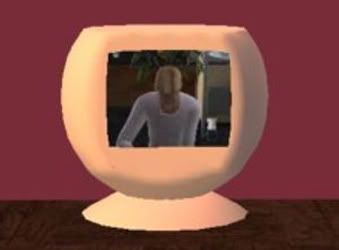 Sur Sims 2 Artists,
Flûte de pan (avec animations personnalisées) par Gayle afcb et Echo.
Panpipes (with custom animations) by Gayle afcb and Echo.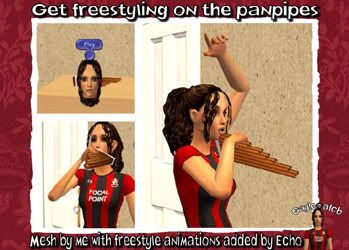 Quatre appareils électroménagers décoratifs
(chacun disponibles en dix versions différentes) par Gayle afcb.
Four decorative small appliances
(each available in ten different versions) by Gayle afcb.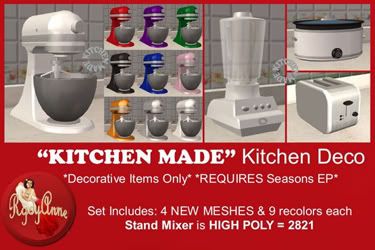 Cliquez ici pour découvrir la suite des nouveautés...

Click here to view the next page...