Sur Akisima,
Lampe en pied par PG.
Floor lamp by PG.
Sur Blacky's Sims 2 Zoo,
Sac à dos décoratif par Thunderwitch.
Decorative rucksack by Thunderwitch.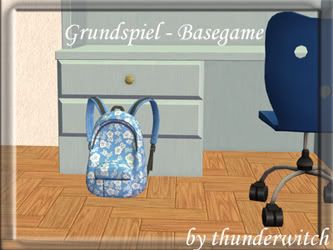 Skateboards décoratifs par Manuela10669.
Decorative skateboards by Manuela10669.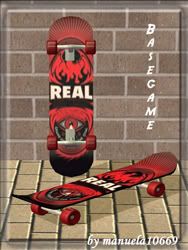 Étagère (bibliothèque) par Svealyn.
Shelf (bookcase) by Svealyn.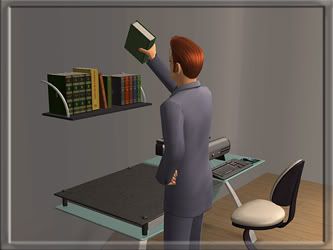 Sur Emosims,
Deux tours d'ordinateur par Hannah.
Two computer towers by Hannah.
Sur Luina Sims,
Lampe de table Canard par ShanOw.
Ducky table lamp by ShanOw.
Sur Sapphire Sims 2,
Chandelier de table (disponible en deux coloris) par Noeidog.
Table candlestick (available in two colors) by Noeidog.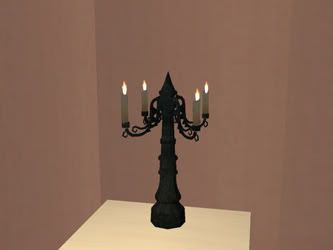 Lit double en bois par Noeidog.
Wooden double bed by Noeidog.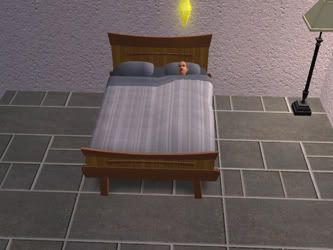 Photocopieuse décorative par Noeidog.
Decorative officer copier printer by Noeidog.
Lit d'hôpital par Noeidog.
Hospital bed by Noeidog.
Pied à perfusion par Noeidog.
Drip by Noeidog.
Crâne par Noeidog.
Skull by Noeidog.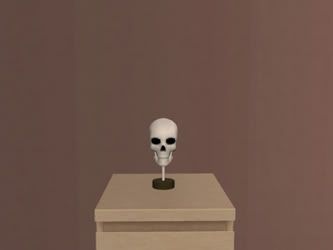 Table de morgue par Noeidog..
Morgue table by Noeidog.
Porte de morgue par Sanctum.
Morgue door by Sanctum.
Séparateur de pièce par Sanctum.
Room divider by Sanctum.
Sur Sims 2 Design,
Jacuzzi "Relax" (disponible en deux versions différentes) par Samba.
"Relax" jacuzzi (available in two different versions) by Samba.
Coiffeuse boisée par Loulou87.
Wooded vanity table by Loulou87.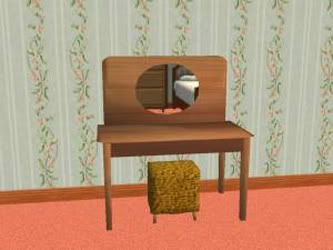 Toilettes blanches par Loulou87.
White toilet by Loulou87.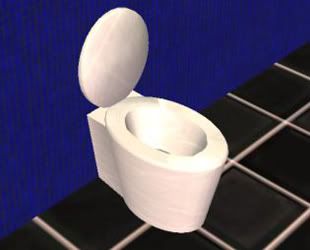 Sur SimSafe,
Tableau Forêt par CBryant911.
Wood Painting by CBryant911.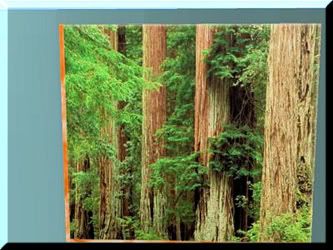 Cliquez ici pour découvrir la suite des nouveautés...

Click here to view the next page...