NOUVEAUTES / NEW MESHES :
Sur ModTheSims,
Ensemble deux tables (1x1 et 1x2) et chaise par Charisa1114.
Two tables (1x1 and 1x2) and chair set by Charisa1114.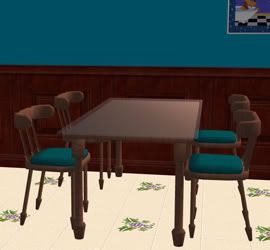 Table de chevet "ÅNES" par Micoeib.
"ÅNES" end table by Micoeib.
Arroseur de jardin par Fresh-Prince.
Garden sprinkler by Fresh-Prince.
Lustre en cristal par SimArchitect.
Crystal chandelier by SimArchitect.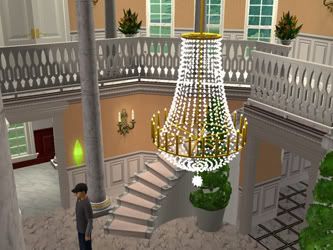 Coupole en verre (disponible en quatre versions différentes) par SimArchitect.
Glass dome (available in four different versions) by SimArchitect.