SETS ET OBJETS / SETS AND OBJECTS :
Sur Formule1.Sims2,
Tableaux de Carolyn Blish et de Thomas McKnight par SylvieF1.
Paintings of Carolyn Blish and Thomas McKnight by SylvieF1.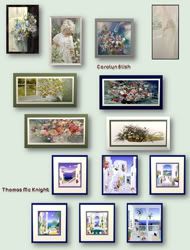 Sur Construction Vral,
Trois tableaux "Licorne" par Vral.
Three "Unicorn" paintings by Vral.

Sur Les Maisons de Dom,
Six planches de surf par Dom.
Six surfboards by Dom.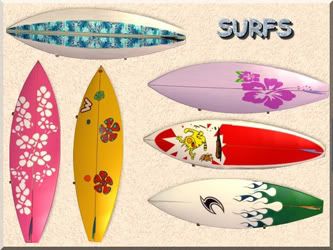 Sur SimImpact,
Plafonnier "Celling Quaint" par Phénix.
"Celling Quaint" ceiling lamp by Phénix.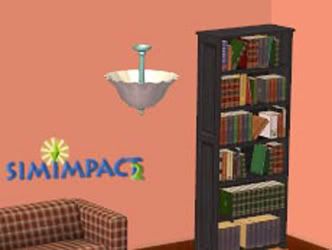 Sur Sims 2 Love,
Deux tableaux par Max.
Two paintings by Max.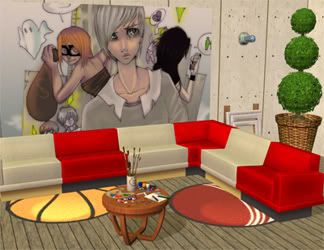 Salon "Black and White" par Dame-Tartine.
Avec canapé, causeuse, fauteuil, télévision, rideaux, trois tableaux, tapis, et papier peint.
"Black and White" living room by Dame-Tartine.
With sofa, loveseat, armchair, television, curtains, three paintings, rug, and wallpaper.