NOUVEAUTES / NEW MESHES :
Sur ModTheSims,
Salon "JM-Syowa" (disponible en trois versions différentes) par Tamki.

Avec causeuse, fauteuil, table basse, lampes en pied et de table,
tableaux, zabuton (tapis), tapis, et papiers peints.
"JM-Syowa" living room (available in three different versions) by Tamaki.

With loveseat, armchair, coffee table, floor and table lamps,
paintings, zabuton (rug), rugs, and wallpapers.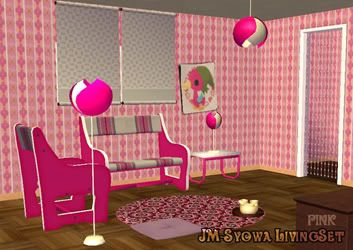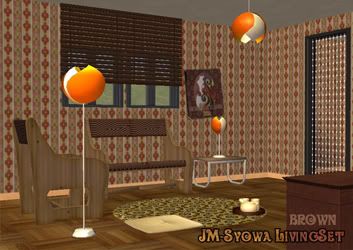 Canapé et vase sur colonne par ShanOw.
Sofa and vase on column by ShanOw.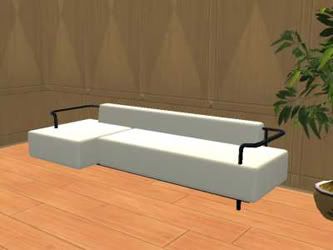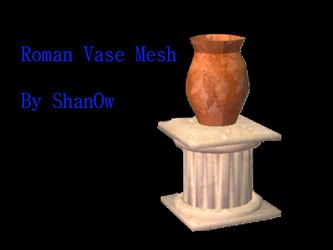 Fontaine de jardin par Jon119.
Garden fountain by Jon119.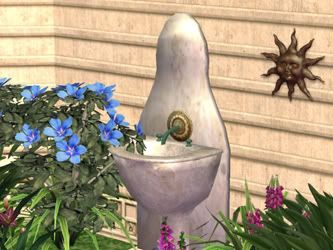 Horloge murale (disponible en sept versions différentes) par Adele.
Wall clock (available in seven different versions) by Adele.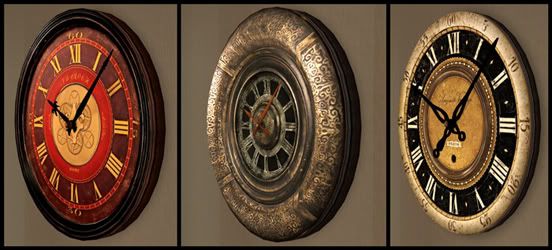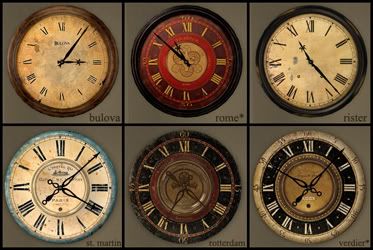 Trois stéréos hip-hop par Soloyo.
Three hip hop boomboxes by Soloyo.

Malles de voyage décoratives et fonctionnelles (commodes) d'Harry Potter ®
par StephSim.
Decorative and fonctionnal (dresser) tavel trunks from Harry Potter ®
by StephSim.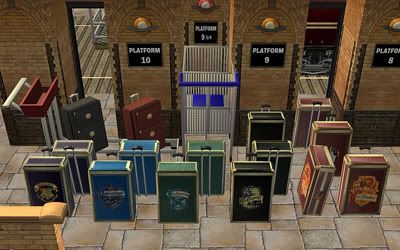 Fusil Lee Enfield ® et grenades par XanKriegor.
Lee Enfield ® rifle and grenades by XanKriegor.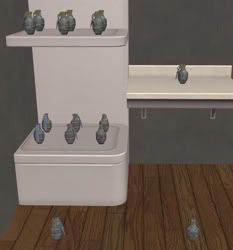 Sur TheSimsResource,
Lunettes (disponibles en six versions différentes) par Living Dead Girl.
Glasses (availble in six different versions) by Living Dead Girl.