Sur Holy Simoly,
Lit double "La Bohème" (disponible en deux versions différentes) par Flem et Shtinky.
"La Bohème" double bed (available in two different versions) by Flem and Shtinky.
Sur Peggy Sims 2,
Cinq lampes de table par Peggy.
Five table lamps by Peggy.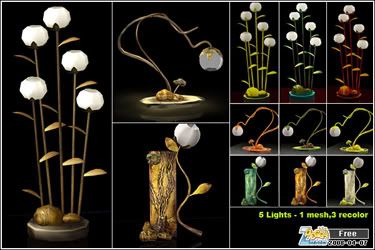 Sur Sapphire Sims 2,
Lit double et commode, desserte, et porte-manteau
des années 1920, par Book-em-Peg.
1920's double bed and dresser, tea cart,
and coat rack, by Book-em-Peg.
Sur Simcastic Design,
Applique (disponible en cinq versions différentes) par SusanJoan19.
Wall lamp (available in five different versions) by SusanJoan19.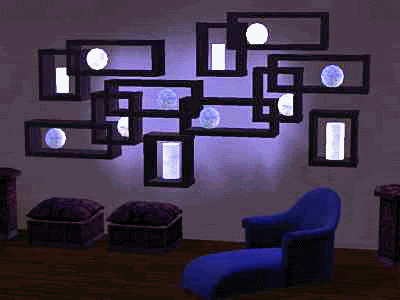 Set de construction médiéval par SusanJoan19.
Avec portes, colonnes, et encadrements de fenêtre.
Medieval build set by SusanJoan19.
With doors, columns, and windows boxes.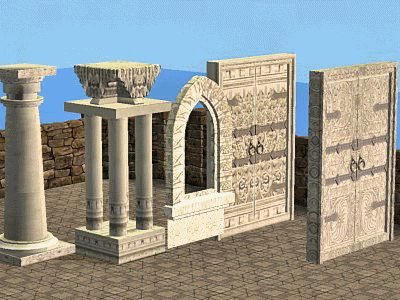 Set de jouets décoratifs par Simcastic.
Decorative toys set by Simcastic.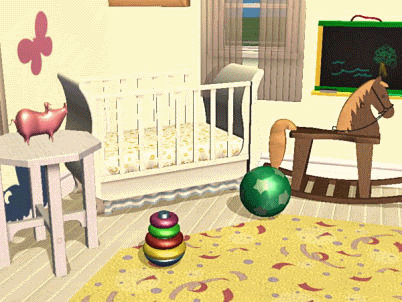 Sur Simfantastic2,
Buffet décoré (disponible en sept versions différentes) par Michael.
Decorated sideboard (available in seven different versions) by Michael.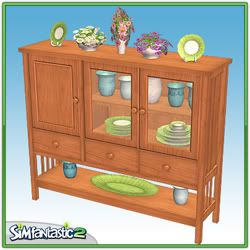 Sur Sims2-FeeEssen,
Tente en peau et en os avec foyer par FeeEssen.

Cet objet nécessite "Quartier Libre".
Tent in pelt and bones with campfire by FeeEssen.

"Free Time" required.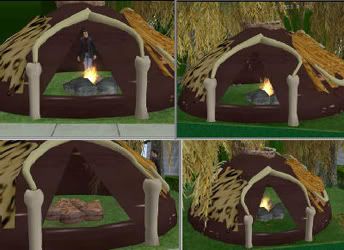 Sur Sims 2 Passion,
Fauteuil bleu par Loulou87.
Blue armchair by Loulou87.
Sur SimSafe2,
Panier de pique-nique décoratif par HeartDeco.
Decorative picnic basket by HeartDeco.
Sur Studio2,
Causeuse (disponible en trois versions différentes) et tableaux par Nazariopilar.
Loveaseat (available in three different versions) and paintings by Nazariopilar.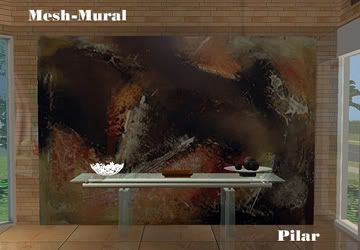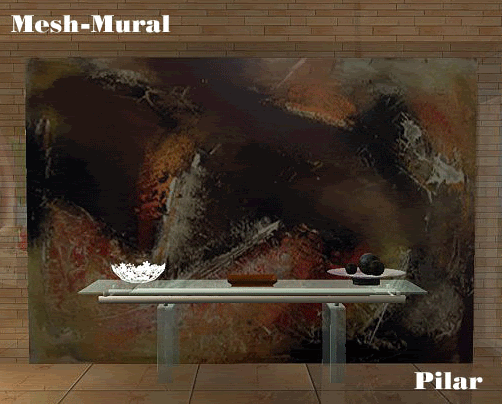 Sur Blacky's Sims 2 Zoo,
Trois porte-serviettes (Modèles 01 - 02 - 03), décorations de salle de bains,
set pour toilettes, et trois plantes (Modèles 01 - 02 - 03), par Blackypanther.
Three towel racks (Models 01 - 02 - 03), bathroom decorations,
set for toilet, and three plants (Models 01 - 02 - 03), by Blackypanther.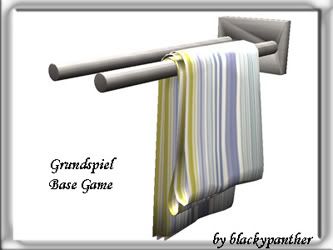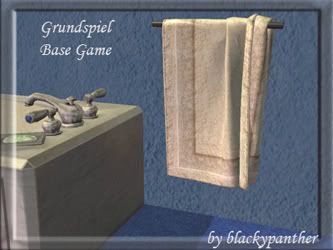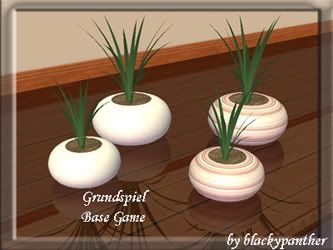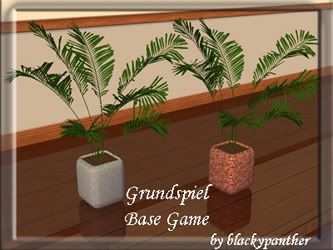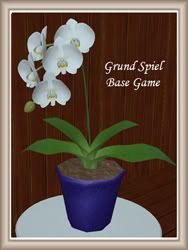 Vous avez un site sur Les Sims et vous désirez nos faire part de vos mises
à jour ? Ecrivez-nous à cette adressse : updates@toto-et-nono.com.
You have a site about The Sims and you wish to announce us your updates ?
Write us at this adressse : updates@toto-et-nono.com.
LE T&N MUPPET

(Cliquer sur l'image pour l'agrandir)
BON JEU ET BONS TELECHARGEMENTS !...
HAPPY SIMMING !...
Accueil NEWS OBJETS SIMS 2
Accueil TOTO-ET-NONO.COM