Sur ReflexSims Forum,
Salle de bains "Celine" par Dee.
Avec baignoire, lavabo, miroir, toilettes, paravent,
tabouret, coussins, et boîte de mouchoirs.
"Celine" bathroom by Dee.
With bathtub, sink, mirror, toilet, screen,
stool, cushions, and tissues box.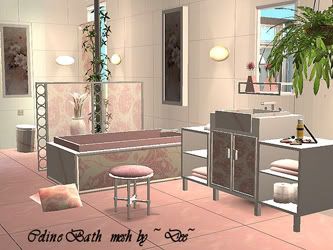 Sur Sims Design Avenue,
Salon "Art Déco" par Frances et Lithium.
Avec canapé, causeuse, fauteuil, deux tables basses, buffet,
bibliothèque, lampe en pied, applique, et tapis.

La bibliothèque nécessite "La bonne affaire".
"Art Deco" living room by Frances and Lithium.
With sofa, loveseat, armchair, two coffee tables, sideboard,
bookcase, floor lamp, wall lamp, and rug.

"Open for business" required for the bookcase.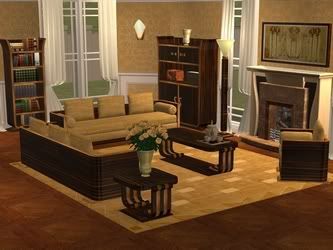 Sur Sims Divine,
Salon "Ingenue" par Sandy.
Avec causeuse, table basse, trois plantes, rideaux, cinq tableaux, et papier peint.

Ce set nécessite "Bon Voyage".
"Ingenue" living room by Sandy.
With loveseat, coffee table, three plants, curtains, five paintings, and wallpaper.

"Bon Voyage" requires.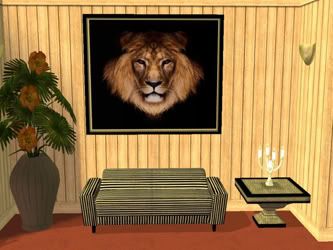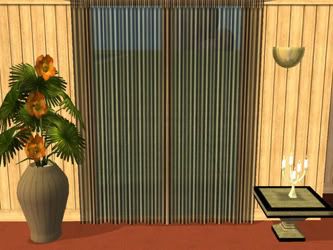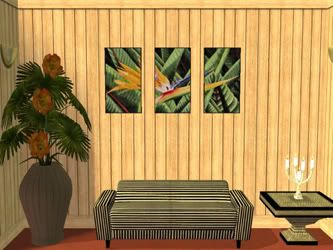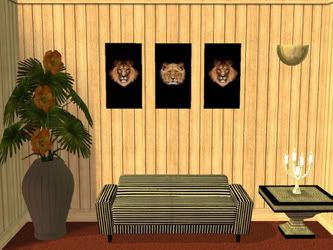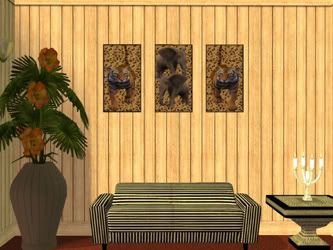 Sur Vitasims,
Salon "Absolute" (disponible en trois versions différentes).
Avec canapé, causeuse, fauteuil, tables basse et de chevet, télévision,
deux bibliothèques, lampe de table, plafonnier, bougie, vase, palmier
en pot, stores, tableau, et papiers peints.

Ce set nécessite "Animaux & Cie".
"Absolute" living room (available in three different versions).
With sofa, loveseat, armchair, coffee and end tables, television,
two bookcases, table lamp, ceiling lamp, candle, vase, potted
palm tree, blinds, painting, and wallpapers.

"Pets" required.