Sur Around The Sims,
Accessoires de cuisine par Sandy.
Kitchen accessories by Sandy.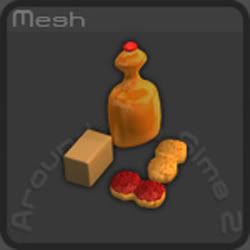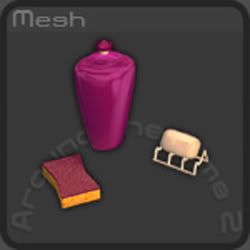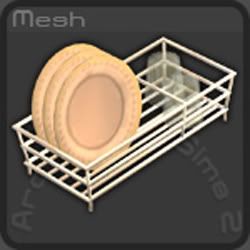 Sur Sims e Napule,
Mur en briques de verre (disponible en quatre coloris) par Ronja.
Block glass wall (available in four colors) by Ronja.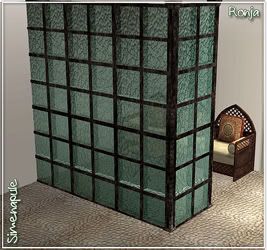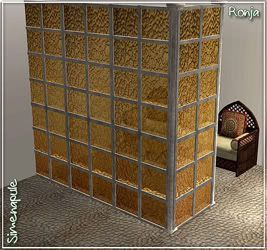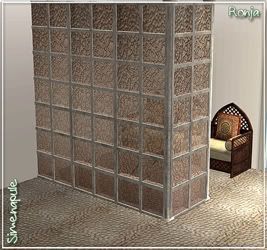 Sur Sims 2 Passion,
Sculpture abstraite par Loulou87.
Abstract sculpture by Loulou87.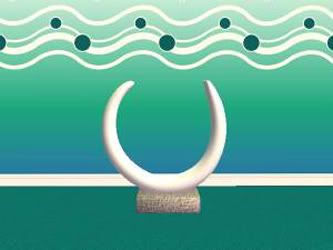 Sur Simcastic Design,
Assiettes murales décoratives par SusanJoan19.
Wall decorative plates by SusanJoan19.
Sur All 4 Sims,
Fenêtres circulaires par DerMarcel (Recolorations par Chalipo et Engelchen).
Circular windows by DerMarcel (Recolorations by Chalipo and Engelchen).
Sur Insimenator,
Ensemble table et chaises "Śniadaniowy" par Samba.
"Śniadaniowy" table and chairs set by Samba.
Sur Blacky's Sims 2 Zoo,
Set pour peintre par Speedymaus22.
Avec table, pots de peinture, et toiles.
Painter set by Speedymaus22.
With table, jars of painting, and canvas.
Deux tableaux (ici et là) par Manuela10669.
Two paintings (here and there) by Manuela10699.
Set de lampes "Enola", nappe transparente, et torchon, par Thunderwitch.
"Enola" lamps set, net tablecloth, and cloth, by Thunderwitch.
Sur Sims2-FeeEssen,
Plateau de friandises, panier, et porte, par FeeEssen.
Boards with sweets, basket, and door, by FeeEssen.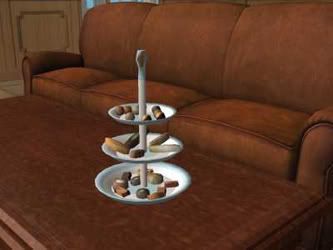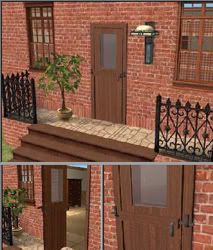 Vous avez un site sur Les Sims et vous désirez nos faire part de vos mises
à jour ? Ecrivez-nous à cette adressse : updates@toto-et-nono.com.
You have a site about The Sims and you wish to announce us your updates ?
Write us at this adressse : updates@toto-et-nono.com.
LE T&N MUPPET

(Cliquer sur l'image pour l'agrandir)
BON JEU ET BONS TELECHARGEMENTS !...
HAPPY SIMMING !...
Accueil NEWS OBJETS SIMS 2
Accueil TOTO-ET-NONO.COM