Sur Assimilatedsims,
Lampes, tapis et rideaux, et paniers, par Heartspirit.
Lamps, rugs and curtains, and pet beds, by Heartspirit.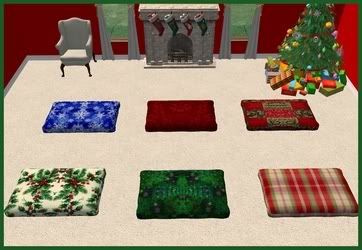 Sur Avalon,
Tapisseries par TM.
Tapestries by TM.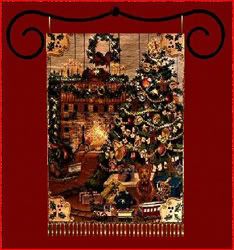 Sur Casas, Cosas, Sims,
Quatre portes par Fizzbin.
Four doors by Fizzbin.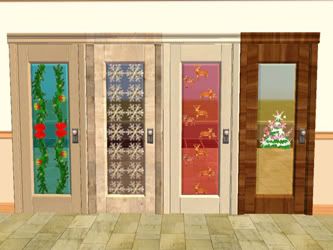 Tableaux et tapis par Mina.
Paintings and rug by Mina.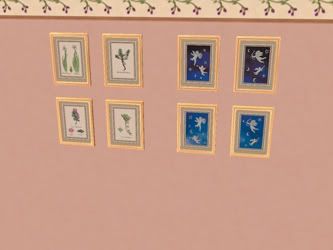 Sur Crazy-Sims2,
Tapis (Modèles 01 - 02 - 03) par Gerty et MissFantasy.
Rugs (Models 01 - 02 - 03) by Gerty and MissFantasy.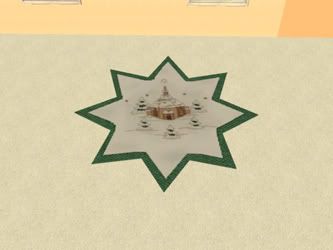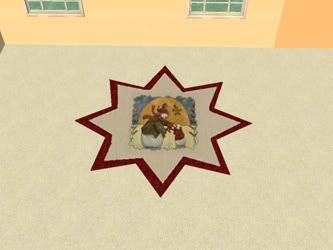 Sur DLMulsow's Sims,
Couverture par DLMusow.
Bedding by DLMusow.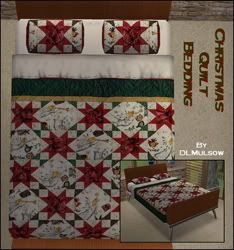 Sur Esse Ti Sims Royale,
Nurseries et sapins par Esse.
Nurseries and Christmas trees by Esse.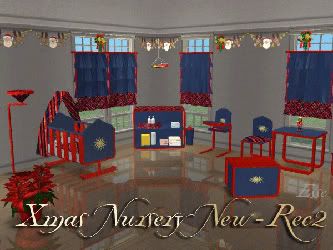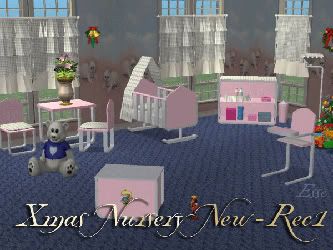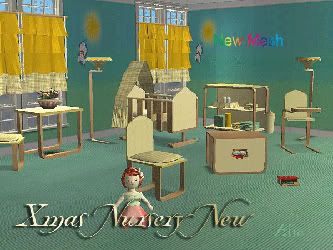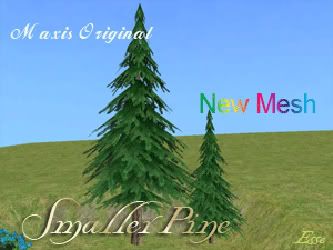 Sur ExpresSims,
Set d'extérieur par Atgnat.
Outdoor set by Atgnat.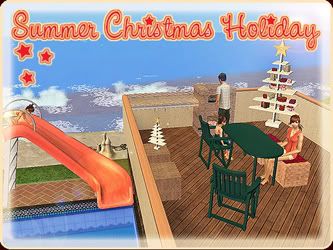 Sur Linda's Sims 2,
Salle à manger et lampe par Buntah.
Dining room and lamp by Buntah.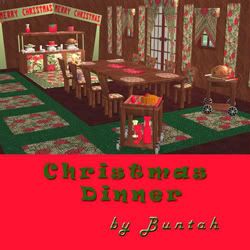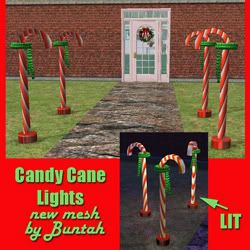 Sur Lurania,
Sapins, cadeaux, et décoration, par Lurania.
Christmas tree, gifts, and decoration, by Lurania.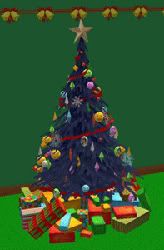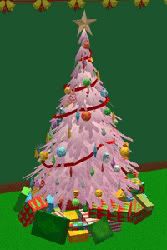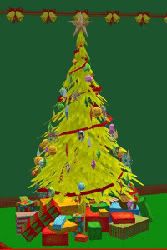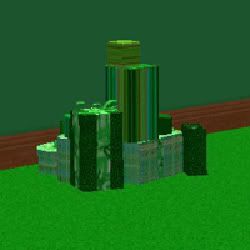 Sur Meine Sims 2 Welt,
Salon par Kajol1245.
Living room by Kajol1245.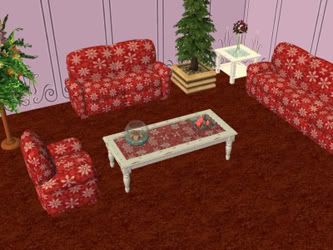 Sur Natural Sims,
Lampes Flocons et Arbre de Noël par EarthGoddess.
Snow and Christmas tree lamps by EarthGoddess.
Sur Ogularama,
Traineau par Ogula.
Sleigh by Ogula.
Sur Retail Sims,
Magasin de Noël et gâteaux par HChangeri.
Christmas shop and cookies by HChangeri.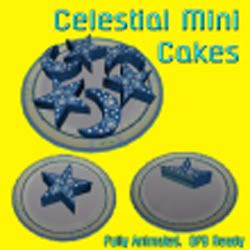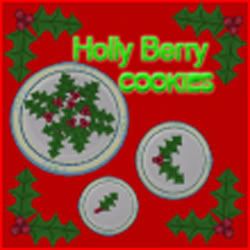 Sur Sanjashome,
Etoile décorative par Sanjas.
Decorative star by Sanjas.
Sur Simfantastic2,
Sculpture Maison de Noël par Mike.
Christmas House sculpture by Mike.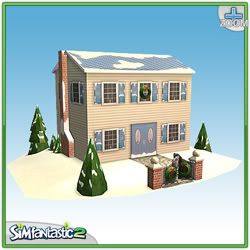 Sur Simply Stiling,
Décorations variées par Suza.
Various decorations by Suza.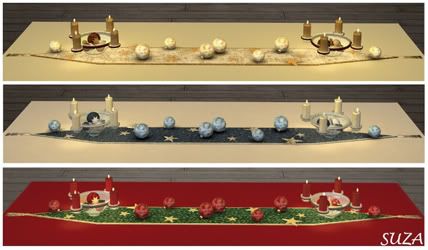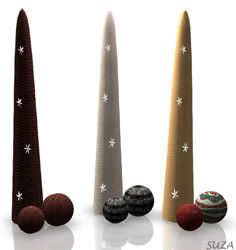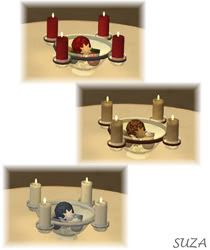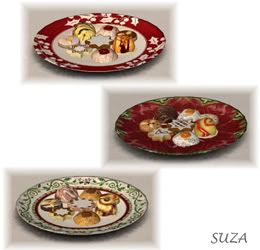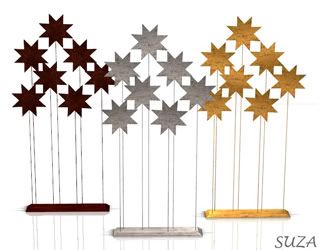 Sur Sims2-FeeEssen,
Sac, botte, et boule à neige, par FeeEssen.
Bag, boot, and snow ball, by FeeEssen.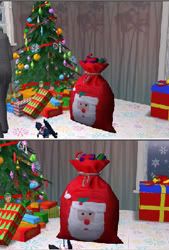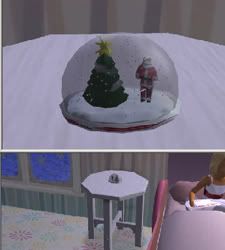 Sur Sims2FreeFriends,
Quatre tableaux (Modèles 01- 02 - 03 - 04) par Schneegge.
Four paintings (Models 01- 02 - 03 - 04) by Schneegge.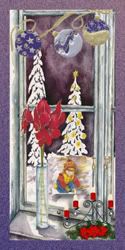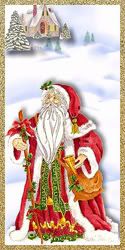 Sur Sims Divine,
Deux salles à manger (ici et là) et cartes de vœux par Mummysim.
Two dining rooms (here and there) and Christmas cards by Mummysim.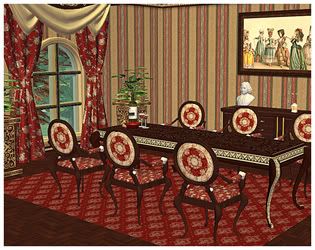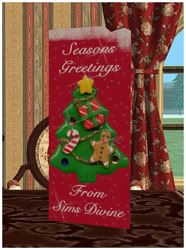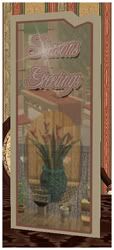 Grotte du Père-Noël et rideaux par Sandy.
Santa's cave and curtains by Sandy.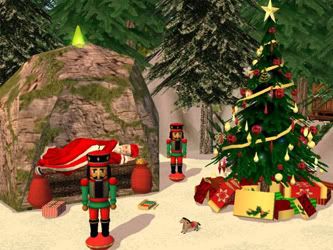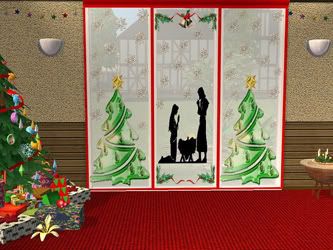 Sur Studio²,
Décoration murale par Nazariopilar.
Wall decoration by Nazariopilar.
Sur The Countrycottage,
Chambre double par Lyrion Sola.
Double bedroom by Lyrion Sola.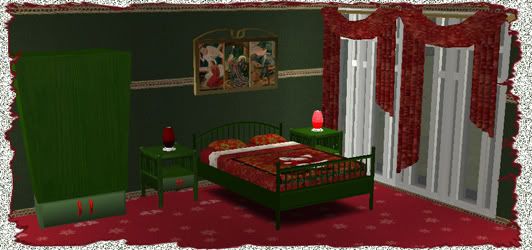 Quelques objets gratuits par Kimberly.
Some free objects by Kimberly.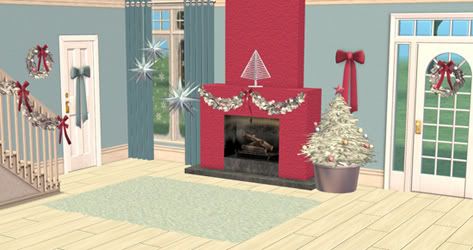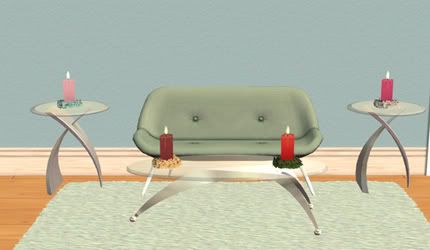 Sur Vitasims Forum,
Sapin de Noël par Blondmermaid.
Christmas tree by Blondmermaid.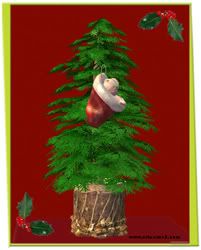 Sur WallSims,
Chambre double.
Double bedroom.