Sur Simply Styling,
Chambre épurée par Jope.
Avec lit double et table basse.
Pure bedroom by Jope.
With double bed and coffee table.
Salle à manger épurée par Jope.
Avec table et chaises, banc, vase, et tableau.
Pure dining room by Jope.
With table and chairs, bench, vase, and painting.
Sur Dh-Sims-Site,
Set "Cave à vin" (Partie 01) par Dincer Hepguler.
Avec tonneau, porte-bouteilles, caisse de vin, grande carafe,
étagère avec verres, panneau, vigne, deux sols et deux papiers peints.
"Winery" set (Part 01) by Dincer Hepguler.
With barrel, bottle rack, winebox, big bottle,
shelf with glasses, sign, vine, two floors and two wallpapers.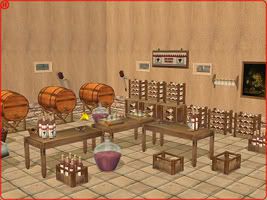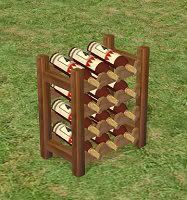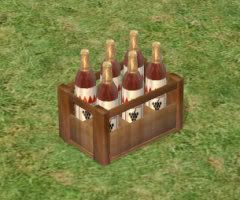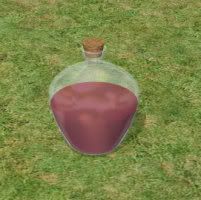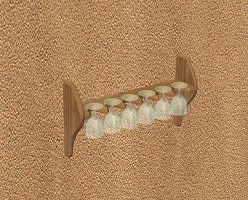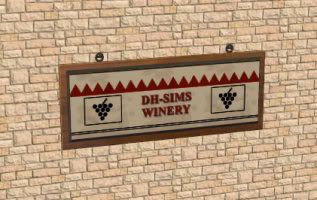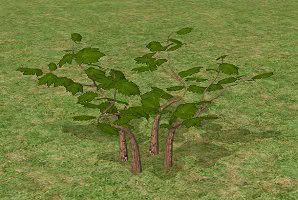 Sur TheSimsResource,
Salle de bains intimiste par Huabanzhu.
Avec baignoire, lavabo, toilette, miroir, lampe, et paravent.
Intimist bathroom by Huabanzhu.
With bathtub, sink, toilet, mirror, lamp, and screen.
Sur Simcredible,
Bureau "Kauffman".
Avec causeuse, pouf, chaise, table basse, bibliothèque, échiquier,
deux tables avec étagères, étagère, lampe de chevet, service à thé, et plante.
"Kauffman" study room.
With loveseat, pouf, chair, coffee table, bookcase, chess table,
two tables with shelves, shelf, table lamp, tea set, and plant.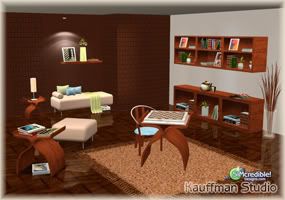 Sur Purple Juice,
Salle à manger "Louis Barroco" par Alban.
Avec table et chaises, table et lampe de chevet, lustre, et set de table.
"Louis Barroco" dining room by Alban.
With table and chairs, end table, table lamp, chandelier, and dining set.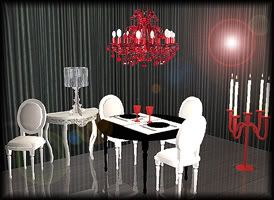 Sur Sims In Paris,
Salon cossu.
Avec canapé, fauteuil, tables basse et de chevet, cheminée,
applique, rideaux, plante, et tapis.
Smart living room.
With sofa, armchair, coffee and end tables, fireplace,
wall lamp, curtains, plant, and rug.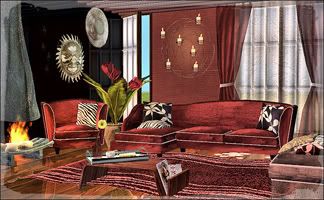 Sur PG Sims,
Salon moderne par PG.
Avec canapé, fauteuil, table basse, télévision, lampe en pied, et rideaux.
Modern living room by PG.
With sofa, armchair, coffee table, television, floor lamp, and curtains.
Sur Avalon,
Magasin Berbère par Steffor.
Avec deux tables, chaise, coffre, coussins, lampe, bougies,
assiettes, bijoux, parfums, sac, boîte, tapis, et rideaux.
Berber shop by Steffor.
With Two tables, chair, chest, cushions, lamp, candles,
plates, jewels, perfums, bag, box, rug, and curtains.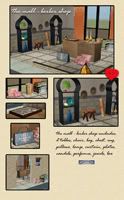 Salon "Tabriz" par OM.
Avec causeuse, table basse, vase, et hookah (narguilé).
"Tabriz" living room by OM.
With loveseat, coffee table, vase, and hookah.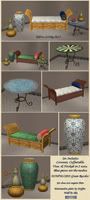 Sur Day Dream,
Salon douillet par Pernellw1.
Avec canapé, table basse, table et chaises, buffet, coussins,
bougies, lampe, vase, et assiette avec vase.
Sweet living room by Pernellw1.
With sofa, coffee table, table and chairs, sideboard, cushions,
candles, lamp, vase, and plate with vase.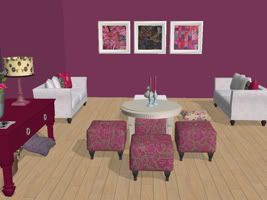 Sur Sims Mod Board,
Nursery complète "Madison" par Hopebayler.
Complete "Madison" nursery by Hopebayler.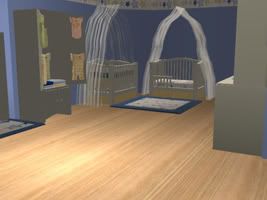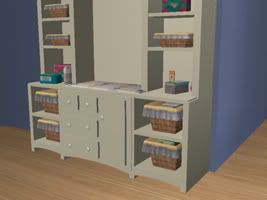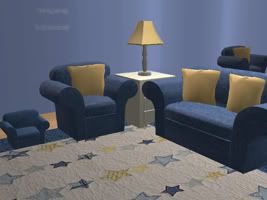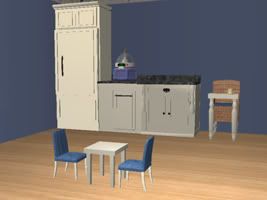 Set de fête "Baby Shower" par Hopebayler.
Baby-Shower : Fête précédant la naissance d'un enfant.
"Baby Shower" set by Hopebayler.
Baby-shower : Celebration preceding the birth of a child.