NOUVEAUTES / NEW MESHES :
Sur ModTheSims,
Fauteuil et causeuse par Ailias.
Assortis au canapé du jeu.
Armchair and loveseat by Ailias.
Matched to the sofa of the game.
Causeuse par Ailias.
Assortie au fauteuil du jeu.
Loveseat by Ailias.
Matched to the armchair of the game.
Aquarium par Lastrie.
Cet aquarium peut être vu des deux côtés d'un mur.
Aquarium by Lastrie.
This aquarium can be seen on both sides of a wall.
Enceinte (radio) par Sims2Germany.

Cet objet nécessite "Au fil des saisons".
Speaker (radio) by Sims2Germany.

"Seasons" required.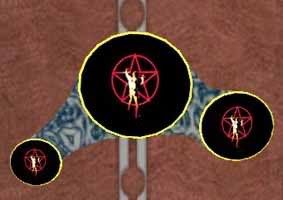 Plante en pot géante par Khakidoo.
Giant potted plant by Khakidoo.
Ford Mustang GT ® par Wintermuteai1.

Les véhicules nécessitent "Nuits de folie".
Ford Mustang GT ® by Wintermuteai1.

"Nightlife" required for all vehicles.