Sur Simsecret,
Quatre tenues pour adolescentes par Amel.
Four outfits for teen female by Amel.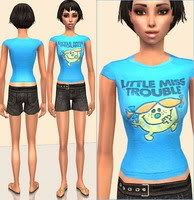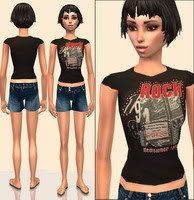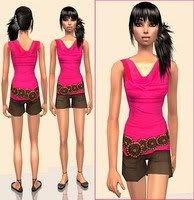 Sur Simsforever-Magazine,
Maison "Mas Riquier" par Royale.
House "Mas Riquier" by Royale.
Sur TwoHorses Creations,
Quatre tenues de sport pour femme adulte.
Four sportwears for adult female.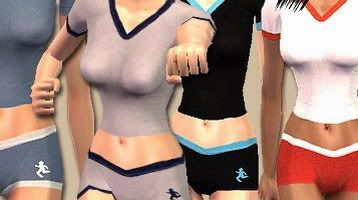 Sur Urbania,
Coiffure pour femme par Lol93, et maison "Tour des trois sapins" par Frof.
Hair for female by Lol93, and house "Tour des trois sapins" by Frof.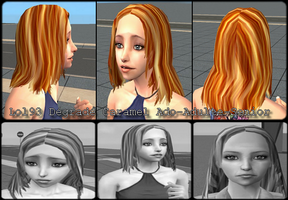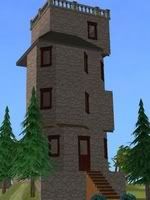 Sur Modern Sims House,
Maison "MSH #15" par Clem et Nico.
House "MSH #15" by Clem and Nico.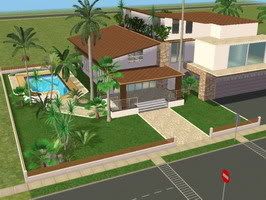 Sur Sun Is Sims,
Deux voitures, trois fauteuils, un chat et un chien, par Jérôme.
Two cars, three armchairs, a cat and a dog, by Jérôme.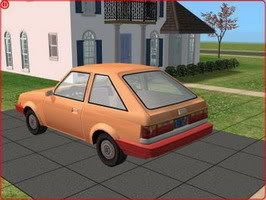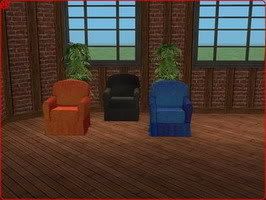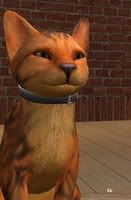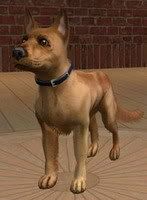 Sur PlyPikachu's Site,
Maison "128 Rue San Fransisco", et centre commercial
"126 Centre ABC" par PlyPikatchu.
House "128 Rue San Fransisco", and shopping center
"126 Centre ABC" by PlyPikatchu.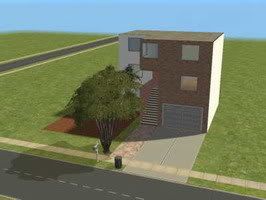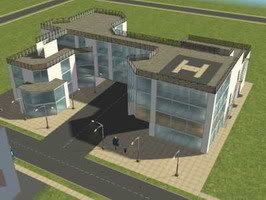 Sur The 5 Sims,
Deux maisons "1 et 2 rue des Violettes",
et un terrain communautaire "Restaurant de l'île cocotier" par Tarabas42.
Two houses "1 et 2 rue des Violettes",
and a community lot "Restaurant of the coconut island" by Tarabas42.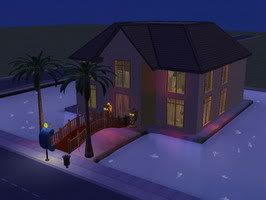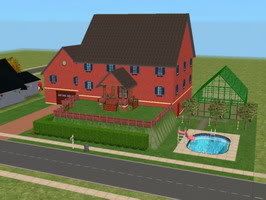 Sur Sims Site,
Kit "Picsou et Cie" avec objets, sols et papiers peints, par Charles12.
"Uncle Scrooge and Cie" kit with objects, floors and wallpapers, by Charles12.
Sur Destiny Sims,
Cinq tenues pour adolescentes et deux tenues pour adolescents par Cagalli.
Five outfits for teen female and two outfits for teen male by Cagalli.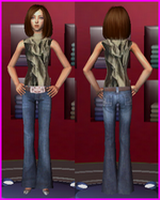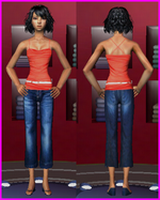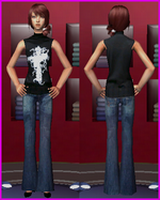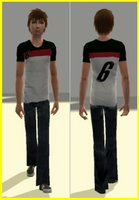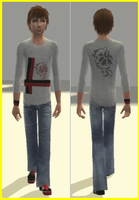 Sur TOTO-ET-NONO.com,
Ensembles de papiers peints "Espace Inconnu" et "A Rose Âge" par Dam-Dam.
"Unkown Space" and "Pink Water Cool" wallpapers sets by Dam-Dam.
Vous avez un site sur Les Sims et vous désirez nous faire part de vos mises
à jour ? Ecrivez-nous à cette adressse : updates@toto-et-nono.com.
You have a site about The Sims and you wish to announce us your updates ?
Write us at this adressse : updates@toto-et-nono.com.
LE T&N MUPPET

(Cliquer sur l'image pour l'agrandir)
BON JEU ET BONS TELECHARGEMENTS !...
HAPPY SIMMING !...
Accueil NEWS OBJETS SIMS 2
Accueil TOTO-ET-NONO.COM
Pages: 1 2